NDC launches US$111mn palm oil project in Tanzania
Posted on : Monday , 28th September 2015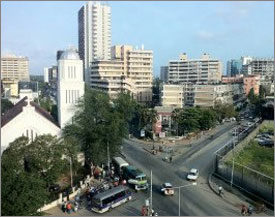 Nava Bharat Pte. Limited (NBS) in collaboration with Tanzania's National Development Corporation (NDC) is investing US$111mn in a 10,000ha (hectare) Integrated Palm Oil project in Ruvu Basin Coast region near Dar es Salaam
A palm oil processing plant will also be set up to add value to the project, according to the NDC.
The two firms have already acquired 6,000ha for the project expected to produce 7,250 litres of palm oil per hectare per year and about 10MW of electricity from the biomass of palm oil. This power is expected to be utilized in operating the project with excess sold to the national grid.
NDC is a state-run corporation and the project is expected to incorporate out-growers in form of contract farming.
NBS, a Singapore venture capital firm, will hold an 80 per cent stake with NDC taking the 20 per cent in the joint public-private venture.
Oil palm farmers from Kimala Misale in Kisarawe District are expected to sell their produce to the project.
Tanzania has increasingly been investing in biofuels to cushion its economy from the volatility of the international oil markets.
Source : www.africanfarming.net