China funding agriculture research lab in Kenya
Posted on : Monday , 28th September 2015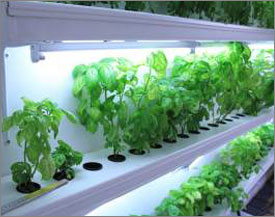 The Chinese government is funding a laboratory at a Kenyan university that will train students and conduct agricultural research
The lab will come up in Egerton University which has its main campus in Njoro in south-western Kenya. A crop molecular laboratory is under construction in the campus, in collaboration with China's Nanjing Agricultural University, for which the Chinese government is providing US$1mn in funding. Its main focus will be on GMOs, including gene cloning, molecular crop genetics and improvement of tissue culture, according to a report in CoastWeek.
The aim of setting up the lab is to address issues such as low crop productivity among the small and large scale farmers in Kenya, said Richard Mulwa, a professor at Egerton University who is heading the establishment of the new facility. "The lab can be used for developing genetically modified foods once we start the operations," he said.
The lab is expected to become operational in 2015 and five experienced Chinese scholars will help manage the facility's tutorial and research activities, added Mulwa.
There are also plans to launch a training programme, as a part of the laboratory's activities, to train 500 crop technologists, scientists and small-scale farmers every year. The trainees will be gathered from Kenya and other African countries, and will be trained on innovative systems of crop production and management.
Egerton University and Nanjing Agricultural University want to take their cooperation further and hope to establish an African Centre for Research and Graduate Training in Agriculture within five years. The centre will be capable of training 100 doctoral candidates in agriculture-related disciplines. Of the doctoral candidates, 20 per cent will be from China, 40 per cent from Kenya, and the remaining will come from the rest of Africa, explained Mulwa.
Source : www.africanfarming.net