Euromap points to growth in African plastics
Posted on : Friday , 11th September 2015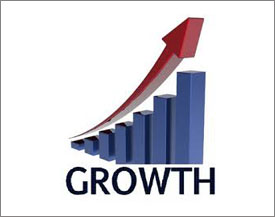 I think the global plastics industry is going to start hearing a lot more about Africa in coming years, and some new statistics out Sept. 10 from Europe's main plastics machinery trade association reinforced that for me.
World exports of plastics and rubber machinery to Africa have gone up from about 500 million euros ($719.4 million) in 2009 to 799 million euros ($971.2 million) last year.
The gains seem to have accrued about equally to both European and Chinese companies, judging from the figures from the European Association of Plastics and Rubber Machinery Manufacturers.
The nine member countries of Euromap collectively account for 40 percent of the world's plastics and rubber machinery production, giving those figures credibility here.
The Europeans have seen about as much of a gain as the Chinese, Euromap figures showed, which is very interesting considering all the investment China is putting into Africa.
A caveat: you have to put Africa's 799 million euros of machinery imports last year in the perspective of the continent's population of 1.1 billion. Measured per person, consumption is small.
By comparison, Brazil and its 200 million people imported 401 million euros ($487.4 million) worth of plastics equipment last year, although that was down from 548 million euros ($666.1 million) in 2013, as the country's economy has been stuck in a very low gear.
Consider also Russia and its 140 million people. It imported 660 million euros ($802.2 million) worth of plastics and rubber machinery last year, although I wonder, with the dramatically worse economic picture there this year, how much that could drop.
But here's where Africa fares better in the comparison. Its demand for plastics machinery has continued a steady march upward since 2004, avoiding the ups and downs of most global markets.
Will that hold for the future? There are wide discrepancies in projections for "middle class" growth there, as this essay from an Africa legal specialist, Mipe Okunseinde, at the Washington, D.C. law firm of Covington and Burling LLP notes.
The title of her essay captures it well: "Africa's Middle Class: Not Hype But Challenging To Get Right"
There's certainly more plastics industry interest in Africa, like this report from our pages earlier this year on an African investment fund buying a stake in a Kenyan packaging firm.
The Kenyan firm noted strong growth in plastics packaging markets in East Africa in the last decade, even amid general problems in the overall economy.
To paraphrase Okunseinde, I'm sure Africa will be challenging, but for the companies that get in early there's the tantalizing possibility of good gains if you get it right.
Source : www.plasticsnews.com