Trans Nzoia to invest Sh800m in maize miller
Posted on : Friday , 28th August 2015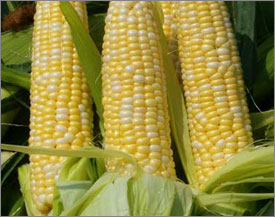 KENYA - Trans Nzoia County will invest Sh800 million in a maize miller and establish a market for farmers' cereals.
Governor Patrick Khaemba said that the regional government will partner with the Industrial and Commerce Development Corporation (ICDC) to set up a plant that will mill about two million bags of maize annually and process animal feeds too.
"Feasibility studies have already been carried out to construct the plant for value addition and address lack of market for cereal produce," said Mr Khaemba in his office in Kitale town.
Farmers will be allowed to buy shares in the plant.
He decried declining maize production in the county caused by high soil acidity as a result of fertiliser overuse.
"Maize yields have fallen from 30 bags per acre to 15, rendering farming a non-rofit venture,'' said Mr Khaemba.
Trans Nzoia, part of the country's food basket belt, harvested 4.7 million bags of maize last year down from 5.3 million bags the previous season.
Agriculture experts have been advising farmers to switch from applying Di-ammonium phosphate (DAP) to other fertilisers, including Mavuno, to improve maize yields. However, farmers in the region have complained of lack of market for their produce due to dumping by East Africa Community member countries.
"Maize from Uganda is cheaper due to low production costs, farmers do not apply fertiliser like their Kenyan counterparts who have to use the nutrients to attain high yields," said Mr Khaemba.
He said that diseases such as maize lethal necrosis and erratic rainfall, as a result of climate change, pose challenges to crop production in the county.
"Farmers need to diversify instead of over-relying on maize in order to improve their livelihoods,'' Mr Khaemba said.
The county government, he said, will build cereals stores in each of the five sub counties to protect farmers from post harvest losses.
"Destruction of cereals by pests and high moisture content are some of the factors that subject farmers to loses, building stores will help resolve the problem," said Mr Khaemba.
The county government has been encouraging farmers to diversify into horticulture and dairy production, he said.
Source : www.agribusinessafrica.net