Kenyan farmers to benefit from Sh1.9b set aside by Obama adminstration
Posted on : Friday , 28th August 2015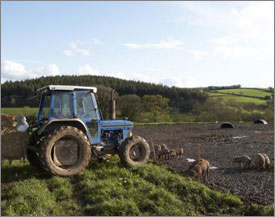 NAIROBI, KENYA: United States has launched a five year agribusiness financial plan targeting Kenya, Tanzania and Malawi.
The multi dollar project ($19m) will promote growth of the agricultural sector in the three countries by providing financing to small and medium-sized agribusinesses and training for businesses that work all along the agricultural value chain.
"This new program acknowledges the independence of the region's agriculture for growth and food security and seeks to build stronger linkages between agribusinesses in all three of the targeted countries of Kenya, Tanzania and Malawi," said Kate Snipes, the Regional Agricultural Counselor for East African Community Member Countries and Malawi.
"Adding value to farm products and increasing regional trade in agriculture has the potential to transform the economy in these countries," she noted.
She said the program will help small and medium sized businesses through access to finance, and increase their knowledge about the benefits and methods to trade across borders.
Agribusiness is important to expanding the economies in all three targeted countries and this program is designed to help them overcome their key constraints of inadequate financing, lack of market information, and limited coordination among businesses that support the sector.
The program includes a $50 million Loan Guaranty Facility (LGF) that is backed by the United States' Overseas Private Investment Corporation (OPIC). This new facility will increase small and medium sized agribusiness greater access to finance.
The program will provide tailored training to lenders to improve their ability to serve agricultural businesses, focused on risk management and products uniquely designed for the agricultural sector. In addition the program will support technical and management training for agribusiness entrepreneurs, as well as those managing agricultural cooperatives, agriculture storage facilities, and regional agriculture exchanges.
Source : www.standardmedia.co.ke