North coffee to support 3,000 farmers
Posted on : Monday , 24th August 2015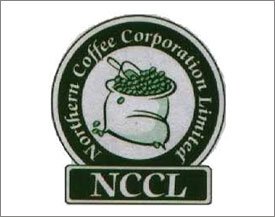 ZAMBIA - Over 3,000 out-grower farmers are expected to benefit from the Northern Coffee Corporation Limited (NCCL) scheme in the next five years in Northern Province.
NCCL is a wholly-owned subsidiary of Singapore-listed Olam International Limited.
Olam Zambia head of commercial operations Varum Mahajan said farmers under the out-grower scheme will cover about 1,000 hectares of coffee and will be supported with saplings, inputs as well as technical know-how and training on growing coffee.
Mr Mahajan said this at the inauguration of exports of Zambian coffee from NCCL Zambia to UCC Coffee Corporation of Japan on Wednesday.
"Our target is to have a plantation of around 2,700 hectares in Northern Province, which would make NCCL one of the largest coffee plantations in Africa.
In addition to our corporate plantation, we plan to develop an out-grower scheme around our estates where we plan to get the local farmers to start growing coffee," he said.
He said when the coffee is ready from the out-grower, NCCL will provide market for the farmers.
Mr Mahajan, however, said since the company has flagged off the first shipment of its coffee to Japan, it will need additional source of coffee, hence the need to establish the out-grower scheme.
He said NCCL intends to start producing about 800 tonnes of coffee annually next year out of which 200 tonnes will be exported to Japan.
"Zambian coffee will be used as raw material for UCC Coffee Corporation Limited's products from this year," he said.
Earlier, Minister of Agriculture and Livestock Given Lubinda commended the company for the efforts it is making in ensuring that Zambia's coffee sub-sector is revived in Zambia.
Mr Lubinda said the quality of Zambian coffees produced in other parts of the world and the demand for coffee is growing as the world population continues to grow.
"Zambia's favourable comparative advantage in the coffee sub-sector the country can earn the much needed foreign exchange in the economy through increased and sustained coffee exports," he said.
Currently, UCC imports coffee beans from South America, Asia and Africa.
Source : www.agribusinessafrica.net