Two Zimbabwe fertiliser companies get US$40mn funding
Posted on : Monday , 17th August 2015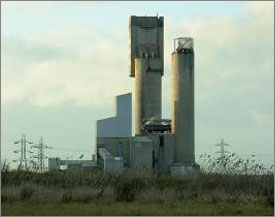 The African Export-Import Bank (Afreximbank) has provided more than US$35mn to two fertiliser companies in Zimbabwe for working capital and recapitalisation
The two companies funded by the Cairo-headquartered trade finance institution are Sable Chemicals and Windmill. Sable Chemicals is jointly-owned by Zimbabwe's government and TA Holdings, and is the sole manufacturer of ammonium nitrate fertiliser in the country. Windmill is a 100 per cent privately owned fertiliser producer.
Denys Denya, vice-president in charge of finance, credit risk, administration and banking services at Afreximbank told reporters on the sidelines of an event that the bank had provided US$24mn to Sable Chemicals for project finance and US$12mn of capital injection to Windmill.
Denya said the gesture was a sign that Afreximbank had confidence in the future of Zimbabwe's beleaguered companies, which have failed to secure funding from liquidity-starved domestic banks. He added that Afreximbank was committed to helping the country revive its economy and could give long-term credit facilities of up to seven years.
"We can lend up to seven years but Zimbabwe companies are not coming up with long-term deal structures. You find that not even one company in Zimbabwe has applied for long-term financing. None of the deals is above three years," said Denya.
Local banks have been finding it difficult to lend long-term due to the predominance of short-term deposits in the market, and attempts to seek foreign lines of credit have been frustrated by the country's high risk profile. Many Zimbabwean companies are struggling to repay loans they borrowed from local banks due to the high interest rates prevalent in the economy.
Striking a contrarian tone, Denya said, "We have been doing good business with companies in Zimbabwe and we have not lost money in there."
Source : www.africanfarming.net