Using Cellulose as a Foundation, Biotech Firm Baom Creates Compostable Plastic Substitutes.
Posted on : Tuesday , 8th August 2023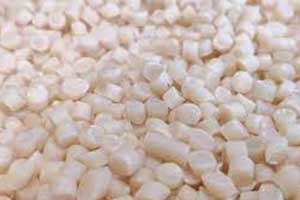 The 100% compostable BAOM eco solutions (BAOM) is a young, female-led biotech firm based in Cape Town that is working to replace plastics and other packaging materials.
The startup's objective is to replace single-use plastics with a cost-efficient, locally sourced, environmentally friendly alternative using five effective prototype categories.
The company's biofilms, as it refers to its goods, allow end-users to recycle biofilm packaging by burying it in their gardens or compost piles, which will help their plants grow.
As an alternative, individuals can donate the waste to their neighborhood community garden or discard it with for-profit composting businesses.
Thanks to a microgrant from Cape Town biotech enabler UVU-Bio, the company improved their prototype biofilms through scientific collaboration.
BAOM had access to the UVU-Bio's labs thanks to the grant. The startup, however, has now outgrown the enabler's micro-lab space.
The business is capable of creating biofilms with various textures and thicknesses. Biofilms made of "thick plastic" might be applied to almost any application that now uses flexible PVC sheeting.
Real cardboard would be replaced by "cardboard," but BAOM's material is fire-resistant and, if it gets wet, it dries back to its original shape. 'Paper' functions just like actual paper and is printable.
"Our first go-to-market product will actually be an intermediate thick/thin biofilm, to be used to wrap tree roots, for trees being planted in reforestation and rehabilitation projects," stated company business developer Chloe Cormack.
In order to serve local markets, the company's future operating concept calls for the deployment of a network of small plants.
Compared to huge, centralized production facilities with extensive distribution networks, this would be more effective. Additionally, this decentralized idea will be better for the environment and job growth.
Source : www.kennownews.com