South African poultry company expands into East Africa
Posted on : Monday , 10th August 2015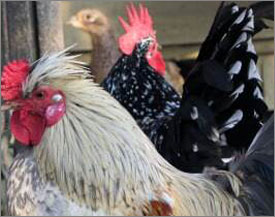 South Africa-based RCL Foods has announced that it will buy 33.5 per cent stake in Ugandan poultry producer, Hudani Manji Holdings Limited (HMH)
The deal between RCL Foods' Enkoko brand and HMH's Yo Kuku brand will lead to the formation of a new brand, HMH-Rainbow, which according to a statement from HMH, will be the largest processor of chicken in East and Central Africa.
"The new partnership between HMH and RCL Foods aims to be the premier producer and distributor of animal proteins in East and Central Africa," said HMH chairman Alykhan Hudani.
HMH is a poultry producer operating a feed mill, broiler farms and processing plant. RCL Foods is paying US$4.66mn for the deal and is likely to invest more money to expand capacity.
"Uganda specifically is an important market in which to have representation and is key to RCL Foods' Africa growth strategy," added Rob Field, CFO and the director responsible for Africa development.
The company revealed in a statement that it would expand the capacity of broiler farms to reach 540,000 birds per cycle, from the current 260,000, within the next 18 months. It would also expand the feed mill, which is likely to increase supplies from local out-growers of maize and soya beans, the statement added.
Even though RCL Foods is listed on the Johannesburg Stock Exchange, the deal is not subject to any material conditions due to its size. The new company will officially be commissioned at the HMH-Rainbow head offices in Kampala in Q4 2015, to be followed by a rollout of retail outlets.
Source : www.africanfarming.net