SOREMA Establishes a PET Container Recycling Facility in the DRC, Boosting Recycling
Posted on : Monday , 24th April 2023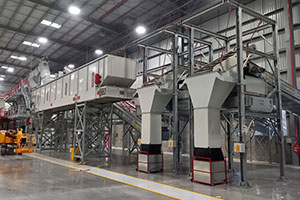 A new recycling facility for post-consumer PET bottles has been installed at the OK Plast factory in the Democratic Republic of the Congo, which has become a worldwide benchmark for polymer washing and recycling facilities, in partnership with the Austrian company Starlinger.
OK Plast, which recycles about 50 tonnes of plastic waste daily from the metropolis of Kinshasa, benefits from the new line.
According to SOREMA, the plant has been successfully commissioned and represents a further development in the growth of recycling in Africa. It will assist in addressing the issue of plastic waste and create new employment opportunities for nearby communities.
SOREMA had already established and begun operating washing and recycling facilities in Nigeria, Algeria, South Africa, Egypt, and Tunisia prior to this most recent establishment in Africa.
The goal of this turnkey facility was to produce rPET flakes for use in food packing for OK Plast.
Starting with PET bottles that OK Plast gets through a number of collection sites placed throughout the city of Kinshasa, it produces 1,100kg/h of washed rPET flakes that are useful.
Through the upcycling of rPET, which is increasingly reincorporated in the production of preforms, bottles and food containers, this production unit created by SOREMA helps Africa establish a circular economy.
The Bottle-to-Bottle rPET washing line has several steps, including automated feeding, prewashing and label removal. Next comes wet grinding, hot washing, flotation and lastly rinsing and drying.
The modernization of the container prewash system is the most recent improvement to SOREMA's PET washing facilities. After dry-presorting, this mechanism washes the bottles and removes the shrink and no-shrink labels.
The ability of SOREMA to continuously track the development of plastic packaging waste and modify its technology options in response is crucial to the company's success in recycling facilities.
Source : www.sustainablepackagingafrica.com