To improve its Mkhondo paper plant in South Africa, Mpact invests US$69M.
Posted on : Friday , 30th December 2022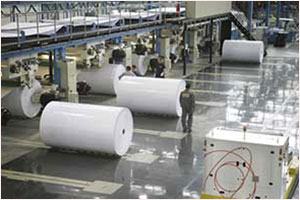 The board of Mpact, a manufacturer and recycler of paper and plastic packaging, has authorized an expenditure of US$ 69.30 million (R1.2 billion) to improve the Mkhondo paper factory in Mpumalanga.
The mill's paper machine will receive improvements, raising its capacity by around 10,000 tonnes per year to 142 000 tonnes per year, according to Mpact.
This game-changing project is projected to significantly increase value for shareholders and other stakeholders and is in line with Mpact's objective to pursue organic growth.
Additionally, the pulping section will receive upgrades, resulting in a capacity increase for wood pulping of around 55 000 tonnes annually to 110 000 tonnes annually.
This will make it possible to switch to more Bayplex production with better characteristics, increasing Mpact's capacity to satisfy rising client demand.
High-performance virgin containerboard grade SC fluting from Mpact, sold under the trade name Bayplex, is made at the mill.
Due to its high strength, moisture resistance, and durability, Bayplex is required to make corrugated cartons for demanding cold-chain applications. It is also frequently used in fresh fruit, other agricultural exports, and specialized applications.
The Mpact Board's trust in the growth possibilities of the South African fresh produce market is evident in their acceptance of this project.
According to Mpact chairman Tony Phillips, "our R1.2 billion investment in the Mkhondo mill illustrates our strong trust in the growth potential of particularly our fruit exporters who need our containerboard, as well as Mpact's successful investment and project management record."
Mpact will build a new spray drying facility as part of the project in order to benefit from the extra byproduct created during the wood pulping procedure.
This will allow the mill to generate up to 35,000 tonnes of SLS powder per year, which is used for a variety of purposes, including as a concrete addition in the construction sector.

Source : www.blacknz.com