The Department of Forestry, Fisheries and the Environment gave Polyco approval for its extended producer responsibility (EPR)
Posted on : Tuesday , 4th October 2022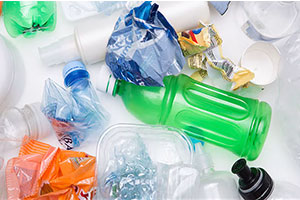 The adoption of EPR laws by the Department of Forestry, Fisheries, and the Environment aims to encourage the circularity of plastic packaging and expand the market for plastic recycling.
Producers are required by EPR to guarantee that their products are treated responsibly after use.
Through investments in recycling infrastructure, innovation, technology, education regarding better packaging and sustainable design, increased stakeholder collaboration, public awareness and education campaigns that encourage consumers to reduce, reuse, and recycle, Polyco supports its members in achieving this.
This approval enables Polyco to increase its investments in the development of plastic recycling in South Africa and, ultimately, cut down on the quantity of plastic packaging waste that ends up in the environment or in landfills.
Polyco has made approximately R72 million in investments into the plastic recycling sector over the last ten years, increasing its recycling capacity by 118 000 t through a voluntary programme.
In order to continue working with a variety of industry stakeholders, including producers, brand owners, retailers, recyclers, informal waste collectors, converters, and consumers, Polyco is hoping that the approval of its mandatory EPR scheme fees will increase the total amount of fees paid to Polyco.
Polyco invests in the plastic recycling sector after receiving EPR fees from member organisations.
According to Patricia Pillay, CEO of Polyco, the plan will be effective in expanding the plastic recycling sector over the following years. "We would want to congratulate our members who have been paying their EPR fees since January of this year which has enabled us to perform this significant task," they said.
The number of registered member companies from across the plastics value chain has increased from under 40 polyolefin plastic packaging makers to over 600 in only ten months, the author continues.
To raise public awareness of the environmental and social benefits of recycling plastic materials, Polyco has launched extensive consumer and community programmes like Packa-Ching and MillionPlus.
According to Polyco, their main goal is to turn plastic trash into a useful resource that boosts the South African economy. Plastic is still valuable since it is commonly used for packaging, food safety, and preservation, but it must be kept out of the environment and away from landfills.
Source : www.engineeringnews.co.za