Yhaenu Plc, an Ethiopian multi-sectoral company, invests $3.15 million in packaging manufacture.
Posted on : Wednesday , 20th July 2022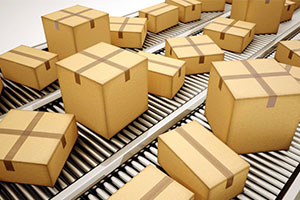 Yhaenu Plc, an Ethiopian agro-allied company, has expanded its business by starting to make packaging materials.
According to Addis Fortune, the change was brought about by a surge in local demand for packaging materials as a result of more investments and projects in the manufacturing sector.
In order to do this, the company invested around Br 121 million (US$3.15 million) in the construction of a packaging manufacturing facility.
The facility, whose activities are scheduled to begin this month, will create corrugated carton boxes primarily for food products in addition to paper packaging, boxes, containers, and wrapping.
In total, 300 individuals have been engaged by the firm, 88 of them are professionals. The remaining workers will perform manual labour in the corrugation, slitting, printing, slotting, folding, and packing processes.
The factory's construction began more than two years ago, and machinery from China was installed at a price of little under US$700,000.
Plates, a sticking machine, cutters, a corrugation machine, and packaging equipment are among the imported hardware items.
The company will import raw materials from Europe, South Africa, the United States, and Brazil to feed the factory, including kraft liner, test liner, and fluting. Adhesives and printing ink will be purchased as raw materials from domestic suppliers.
Sesame seeds, niger seeds, lentils, and coffee are just a few of the oilseeds and pulses that the company exports. Additionally, it owns the five-star South Star International Hotel and operates a fleet of more than 15 trucks that provides dry transport services to and from ports.
With the new investment, the multisectoral company joins the nation's 198 facilities that make packaging materials, 20 of which make carton packaging.
The 650 square metre facility is now under construction and is anticipated to be operational before the end of the year, providing employment opportunities for 30 people.
Paper cups, sugar sticks, drinking straws, bamboo stir sticks, and paper bags for takeout are just a few of the items that will be produced at the plant.
Source : www.foodbusinessafrica.com