Ramco Plexus obtains CAK approval to purchase Platinum Packaging.
Posted on : Monday , 27th June 2022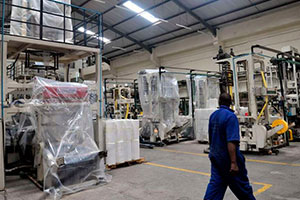 Africa-based investment holding company Ramco Plexus has secured unconditional regulatory approval from the Competition Authority of Kenya (CAK) to acquire flexible packaging film manufacturer Platinum Packaging.
Incorporated in June 2009, Platinum Packaging is a 50-50 joint venture company between Ramco Group and Carton Manufacturers.
The business has stores across Kenya and holds a 7% share of the country's flexible packaging and labelling market.
As part of the proposed deal, Ramco Plexus will buy Carton Manufacturers' 50% stake in Platinum Packaging for around KES500m ($4.27m).
In a statement, the CAK said: "The proposed transaction involves the acquisition of sole control of Platinum Packaging by Ramco Plexus, resulting in a change from joint control to sole control.
"The transaction, therefore, qualified as a merger within the meaning of Sections Two and 41 of the Competition Act 12 of 2010."
"For the purpose of analysing the transaction, the relevant product market was determined to be the market for flexible packaging and labelling.
"Noting that the target operates stores and service centres throughout the country, the relevant geographical market was determined as national."
The CAK added that the deal is 'unlikely to substantially lessen or prevent competition in the flexible packaging market in Kenya'.
Under the country's competition laws, companies in merger undertakings must seek approval for the deal from the CAK if their combined assets or turnover are KES1bn or more.
Platinum Packaging is one of the largest gravures and digital printed flexible packaging company in the Eastern and Central African region.
The company serves the fast-moving consumer goods (FMCG), food and beverage and agrochemical sectors among others.
The combined assets of the companies are valued at more than KES1bn in total.
Ramco Plexus' primary services include digital printing and packaging, supplying paper and printing consumables.
Source : www.packaging-gateway.com