AfDB to upgrade Ugandan markets
Posted on : Friday , 7th August 2015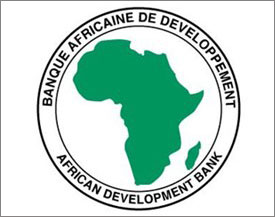 UGANDA - Eleven markets where many Ugandans earn their livelihood in various parts of the country are set to be transformed into modern infrastructure following the signing of a $84.2m (Sh280b) loan agreement with the African Development Bank.
Finance minister Matia Kasaija signed the agreement on behalf of government. The function took place at the ministry of finance boardroom in Kampala.
"The project will improve market place economic and social infrastructure thus inducing incremental production and marketing of agricultural commodities. It will enhance the incomes of vendors and increase employment opportunities," Kasaija said.
The proposed project called Markets and Agricultural Trade Improvement Programme 2 will cover 11 markets in eight municipalities and four towns.
The municipalities are Kabale, Mbarara, Masaka, Kasese, Arua, Soroti, Busia and Entebbe. The four towns are Moroto, Kitgum, Tororo and Lugazi.
The minister urged the ministry of local government to ensure that all the necessary conditions were met to ensure that the credit was effectively releases and used.
Jeremiah Mutonga, resident representative of the ADB signed on behalf of the bank. Mutonga and the minister also signed another loan of $8.9m (sh45.9b) for construction of the 135km Kigumba to Masindi to Hoima to Kabwoya road.
Mutonga stated that when this road is completed it will provide strategic link between the Northern corridor (Uganda, Rwanda, Burundi and DRC) and the Kampala to Gulu to Juba road corridor.
"As travel time gets reduced it will lead to increase in trade and tourism. There is no doubt, safe and efficient movement of goods and people around will be met and vehicle operation costs will reduce," Mutongo added.
Kasaija asked the Uganda National Roads Authority to ensure that this project moves with speed and efficiency.
"Close supervision is being demanded by government and Parliament. I urge UNRA to get out of their offices to closely monitor the consultants and the contractors as the work goes on.
I want to warn UNRA against complacency which may lead to slippage of the agreed schedules and targets," Kasaija said.
Source : www.agribusinessafrica.net