Food Container Market Demand in Africa Is Growing
Posted on : Friday , 22nd April 2022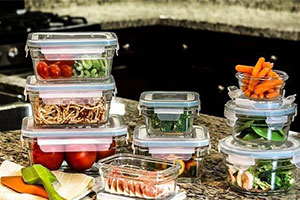 In 5 years period, the Food Container Market is expected to be worth $190 billion. Furthermore, over the projection period of 2022-2027, it is expected to increase at a CAGR of 4.3 percent. Food storage containers are used to retain food at regular temperatures, notably in the refrigerator and freezer. Some food products must be stored for longer periods of time, necessitating the usage of containers that are extremely long-lasting, efficient, and protective. Some food containers are subjected to additional treatments for food preservation. Food storage solutions include botulinum toxin, perfluorooctanoic acid, and perfluorooctane sulfonate, which are all made of substances like botulinum toxin, perfluorooctanoic acid, and perfluorooctane sulfonate. Plastics come in a variety of shapes and sizes, but edible food containers are constructed of polyethylene, polyester, and polypropylene. The container's exterior is stamped with high-density polyethylene, which is significantly more flexible than other possibilities (HDPE).
Market expansion is projected to be fueled by rising demand for packaged food products around the world. Furthermore, the convenience with which these containers may be utilised to package, carry, and transport food products is a key factor driving worldwide product demand. Packaged foods include ready-to-eat (RTE) meals, RTE convenience foods, frozen dinners, cake mixes, snacks, and desserts. As a result of the increased demand for these items, manufacturers are anticipated to increase production capacity, which will boost demand for food containers over time.
The food container market can be divided into three categories based on packaging type: rigid packaging, semi-rigid packaging, and flexible packaging. The rigid packaging category dominated the market. This is because of its high stiffness, impact strength, and barrier properties. The segment's growth is being driven by the rigid food containers, which have a longer lifespan. One of the segment's primary growth drivers is projected to be increased demand for packaged food as a result of changing lifestyles. Demand for rigid packaging is increasing due to the burgeoning beverage industry, which is driven by products such as energy drinks and beverages.
Because of the rising need for packaged food among the working population, the African region will see an increase in demand of food containers.
Source : www.databridgemarketresearch.com