Demand for edible packaging to remain high from food and beverage manufacturing
Posted on : Wednesday , 23rd February 2022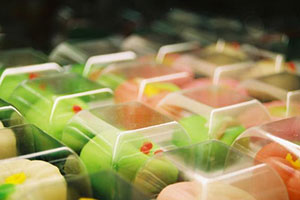 One of the safest methods to keep food fresh is to pack it. As an alternative to traditional packaging, edible packaging has emerged. Food packaging or edible packaging is a type of packaging that is used to package food or consumable products. They're made to be eaten, and they biodegrade quickly. Surfactant, polysaccharides, protein films, lipid, and composite films are examples of edible packaging materials that are considered safe for human consumption.
When the meal inside is gone, the fundamental purpose behind edible packaging is to consume the packing material as well. In the coming years, the packing strategy is anticipated to gain traction.
Last year, the global edible packaging market was anticipated to be worth US$ 1,004.8 million, with a CAGR of 6.9% expected over the next six years.
Edible packaging has seen increased adoption as a result of factors such as increased consumption of processed foods, increased hygiene concerns among people, and an increase in packaging waste due to the use of synthetic polymers, which has a negative impact on the environment, all of which are driving the edible packaging market forward.
Market expansion is being fueled by the rising usage of edible packaging to improve the shelf life of products. Growing safety concerns, combined with efficient space utilisation, are moving the market forward once more. The potential to provide a product a longer shelf life is boosting demand for edible packaging, which also decreases waste. They are easily tampered with, making them an excellent choice for the packaging of various food goods. As a result, market expansion is being fueled by the increased need for food goods to have longer shelf lives.
The rising use of edible packaging materials for the packaging of food products will significantly enhance this industry in the future years. Growing consumer awareness of the benefits of edible packaging, such as ease of handling while retaining product quality and shelf life, is expected to propel the market forward in the near future.
Because of the rapid urbanisation of emerging economies and the high development of the population base, the edible packaging industry in Africa is expected to grow.
Source : www.alliedmarketresearch.com