The Kerry Group's acquisition of East Africa's Afribon is expected to bring healthy and tasty food to consumers.
Posted on : Monday , 24th January 2022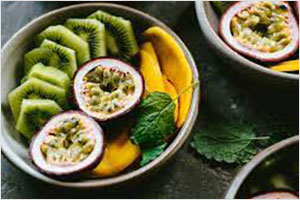 Following its acquisition of Rwanda-based Afribon, the Kerry Group has expanded its footprint in Africa. Kerry's focus as a leading business-to-business ingredient solutions provider for the food, beverage, and pharmaceutical industries will be strengthened by this deal.
Afribon, founded in 2012, is a food flavour creation, production, and marketing company with five production facilities in Cameroon and East Africa (Kenya, Uganda, Rwanda, Tanzania). The Pan-African food flavour development company, which offers flavour solutions in beverages, food service, confectionery, baked products, and dairy, is a natural fit for Kerry Group. South Africa, Kenya, and Nigeria are already home to the latter.
According to Kerry Group Regional Vice President Peter Dillane, the acquisition represents a significant growth of the company's business in Africa, as well as the ability to localise its products and services. Given the diversity of areas and cuisines in Africa, this is especially important when it comes to developing new product concepts, formulating recipes, and setting up first manufacturing.
'Because flavour and taste are very localised, food makers seeking to capitalise on the areas must devise formulas and inputs that are equally specialised. We've seen this in many worldwide markets where we've worked with clients to develop product innovations,' Dillane said, adding that the business is thrilled to expand its product co-creation services in the region, which will be bolstered by Afribon's local market knowledge.
Kerry Group is a global leader in food ingredients, flavour, and nutrition. It provides clients with distinctive consumer insights while also providing technology leadership and long-term growth. Customers searching for a co-creation partner in the areas of: Ideation - Launch - Impact; Entering new categories / sub-channels; Enabling increased speed to market; and Delivering efficiency across operations can use the company's extensive research and development arm.
'The East African market will now have access to Kerry's R&D division's 1,100 scientists, who have over 300 PhDs and Masters degrees. This capability may now be used to expand on the foundations that Afribon has previously laid, with the goal of bringing local flavour to life. Our vivid tastes appeal to the younger generations, which are in greater numbers in Africa than everywhere else. Our research and development is focused on bringing to life what are already inspired East African beverages and meals, as well as the next generation of food products through flavour, health & wellness, and sugar reduction,' says Dillane.
Afribon Group, on the other hand, is a regional African flavour company whose business philosophy is to establish a thorough awareness of local markets and consumer preferences in order to simplify the process for them. It works alongside Kerry to help clients with everything from new product discovery to formulation, recipe tweaking, and early production set-up.
'We've enjoyed working with food manufacturers to design goods that meet the special needs of the East African market, both in terms of nutrition and flavour.' As a result of our collaboration with Kerry Group, our clients will have access to a larger pool of experts to respond to consumer needs,' said Afribon Co-Founder Anne Merienne.
The merging of Kerry and Afribon will amplify the current deep understanding and local insights of East African consumer preferences, while Kerry's experience in the retail and food service channels will improve Afribon's capacity to partner with customers more successfully.
'What we have now is a worldwide capability that is being delivered locally by our team with Kerry's full technical and operational support.' This means faster product creation and delivery, locally stocked ingredients, greater flexibility, and shorter lead times for our customers,' Julien Giuge, Afribon MD, noted.
Kerry's ability to adjust its technologies to the needs of specific clients is one of the company's most valuable assets in the African market. The need for more nutrition in foods and beverages is posing a dilemma for many food and beverage companies. Manufacturers can, however, unbalance their formula in the process of nutritionally optimising such items by reducing sugar, switching to other proteins, adding functional Ingredients, and making other adjustments. Kerry has the nutritional portfolio expertise in-house and is aware of the taste problems that such a nutritional upgrading entails.
'As a result, while designing solutions, we don't consider taste in isolation, but rather take a holistic approach that incorporates all of our technologies.' Regis Manyange, East Africa Country Manager, says, 'We help clients produce nutritionally optimised goods while preserving the taste and texture consumers prefer.'
Source : www.guardian.ng