Ethiopia's packaging industry offers investment prospects.
Posted on : Saturday , 22nd January 2022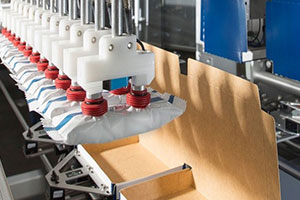 According to a recent study, Ethiopia has an unmet and growing demand for packaging products.
By 2030, Ethiopia will have a $971 million package manufacturing opportunity, with food and beverage packaging accounting for more than half of the potential. About 20% of packaging in the country is imported, which is inefficient for consumer products companies. Opportunities abound throughout Ethiopia's packaging value chain, especially in the production of paper/plastic intermediate inputs and recycling.
Ethiopia's industrial production has increased in the last five years and is predicted to grow at a rate of 13% per year. Packaging is a major consumer in the fast-growing agro-processing business.
The food and beverage industry accounts for over half of total packaging demand ($333 million out of $649 million).
Ethiopia has an estimated 59 packaging companies, most of which specialise in paper and plastics.
Almost all packaging is produced in and around Addis Ababa, as well as in industrial parks. Several industrial zones that are now being evaluated or developed are being built near existing packaging companies and could become sources of new demand.
Source : www.howwemadeitinafrica.com