Zambia to benefit from over €70m for agriculture
Posted on : Friday , 7th August 2015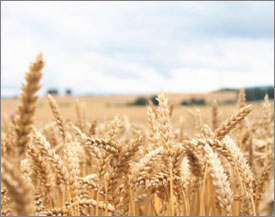 ZAMBIA - Zambia is expected to benefit from over €70 million earmarked to boost agriculture, food security and nutrition.
The €73.5 million funding from the European Union (EU) and the Food and Agriculture Organisation (FAO) is aimed at boosting food and nutritiosecurity and sustainable agriculture.
The agreement, which is intended to further strengthen and expand collaborations between the two organisations, will consist of two linked five-year programmes to benefit 35 countries.
During the 3rd international conference on financing for development, in Ethiopia, the EU pledged to contribute €50 million towards the initiative, while FAO is pumping in €23.5 million which will be country-led and demand-driven, according to a statement posted on the FAO website.
The first project is the food and nutrition security impact, resilience, sustainability and transformation facility will enhance the capacities of governments and regional administrations to improve food security, nutrition and sustainable agricultural policies and better implement them.
The programme will be achieved through the provision policy assistance and capacity development support.
The other programme is the information for nutrition food security and resilience for decision-making will contribute to strengthening resilience to withstand food crises as a result of human-induced and natural disasters.
The programme will also provide regular, timely and evidence-based information to enable decision-makers attain the initiatives objective," the statement reads.
Commenting on the development, EU commissioner for international cooperation and development Neven Mimica said the initiative is important in supporting partnering countries and regional organisations work together in enhancing political, technical and financial issues to achieve a common goal of reducing food and nutrition insecurity.
Similarly FAO director general José Graziano da Silva said "this newest phase in our partnership with the EU will greatly reinforce FAO's ability to engage with governments to help them acquire the data and information they need to develop and implement effective policies aimed at tackling hunger's root causes and building resilience to shocks and crises."
Source : www.agribusinessafrica.net