Africa is seeing a surge in the use of smart and intelligent packaging.
Posted on : Friday , 31st December 2021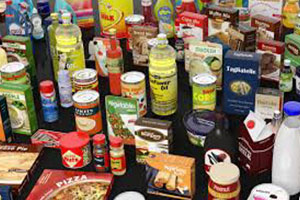 The packaging of food and beverages has evolved from old, traditional packaging to new, innovative packaging. Traditional packaging is only concerned with issues relating to protection from external factors, whereas advanced packaging considers both internal (active packaging) and external (intelligent packaging) interactions with the environment, as well as improving the products' overall visual appeal. That is why food and beverage manufacturers, as well as packaging manufacturers, are experimenting with new ways to vary the chemical, physical, and microbiological textures of packaged foods.
Traditional methods such as canning are now being supplanted by technological advancements such as smart packaging, active modified atmosphere packaging, and intelligent packaging. Furthermore, smart and active packaging facilitates bulk transport. Innovative package alternatives are now easily available for manufacturers to boost their consumer strength and capture even more market share, thanks to recent technical breakthroughs. The primary driver in Africa's active, smart, and intelligent packaging market is the food industry, which is almost always booming. More drivers in the business include the increasing demand for packaging that can better control moisture and gas.
The market for innovative packaging technology in Africa is booming, because to rising demand for convenience foods like ready-to-cook meals, more environmentally friendly packaging, and stricter food safety laws. Other factors driving the market's growth are food waste issues, rising health awareness, manufacturers' concern for longer shelf life of food goods, and supply chain inefficiencies. Furthermore, the high level of consumer satisfaction with packaged food, the threat of bioterrorism, well-organized food safety regulations, and increased applications in ready-to-eat meals and frozen foods have created numerous opportunities for advanced packaging technology.
Packaged food, Dried processed food, Frozen processed food, Dairy, Meat Chilled processed food, poultry, and Sea food are among the applications that make up Africa's Active, Smart, and Intelligent Packaging market. The market is divided into Active Packaging, Modified Atmosphere Packaging, and Intelligent Packaging based on technology. While active and smart packaging technology is expected to increase at the fastest pace. With a market share of around 30% in Africa, the active packaging market was the second most popular.
Source : www.marketdataforecast.com