In Africa, the market for food can packaging is growing in popularity.
Posted on : Monday , 29th November 2021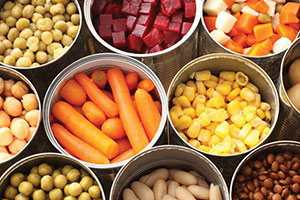 Last year, the African food cans market was worth USD 5.82 billion, and by 2026, it is expected to be worth USD 8.01 billion, with a CAGR of 5.89 percent between 2021 and 2026. COVID-19 has resulted in a flood of dietary adjustments. Food and grocery shopping habits revealed shifting customer preferences, with shelf-stable items and canned goods topping the supermarket shopping list. Furthermore, newer goods were matched to include immune-boosting substances as well as nutritious components.
Metal cans are widely used in the food packaging sector across Africa due to their outstanding preservation characteristics and structural integrity, which provide a longer shelf life. Because of their hectic lifestyles and work schedules, packaged and convenience meals have become a staple diet for many people.
The food can is a container used to distribute or store processed foods, seafood, and fish, among other things. It is made of thin metal, which is gaining popularity as a result of its increasing use in food packaging. This market is developing as people's lifestyles change, their canned food needs grow, and their demand for processed foods grows.
According to IIED, Africa is expected to have the world's fastest urban growth rate, with African cities housing an additional 950 million people by 2050.
Metal industry in the individual regions are experiencing a net expansion. The conversion of tin-plated steel cans to aluminium cans is estimated to generate between ZAR 100 million and ZAR 200 million per year in Africa's scrap metals and recycling business. According to a reputable beverage can producer, the industry may also give an extra 2,000-3,000 individuals with a source of income by collecting and selling discarded cans.
Source : www.mordorintelligence.com