Bioplastics and biopolymers versatility in the packaging industry
Posted on : Tuesday , 31st August 2021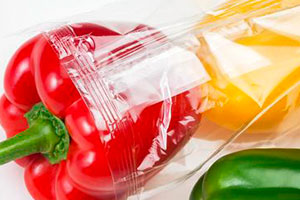 In terms of value, biodegradables are the most common category. Biodegradable polymers are high molecular weight materials that naturally breakdown in the environment over time with the help of bacteria and other microbes.
Biopolymers are naturally occurring polymers that are derived from renewable sources such as corn, potatoes, rice, soy, sugarcane, wheat, and vegetable oil. Bioplastics are plastics derived from renewable sources such as corn, potatoes, rice, soy, sugarcane, wheat, and vegetable oil. A bioplastic might be biodegradable or not. Bioplastics are classified as biodegradable or non-biodegradable for usage in packaging, consumer goods, automotive and transportation, agriculture and horticulture, medicine, and other end-use industries.
PLA is the biodegradable bioplastics and biopolymers substance with the fastest rate of growth.
The most prevalent bioplastic and biopolymer is PLA. PLA is a versatile material with excellent barrier qualities, is non-toxic, and comes in high-performance PLA grades that can be used to replace PS (polystyrene), PP (polypropylene), and ABS in more demanding applications.
Packaging is one of the most important end-use sectors for bioplastics and biopolymers. Bioplastics, particularly biodegradable bioplastics, are becoming more popular as a replacement for conventional plastics due to environmental concerns. Bottles, films, clamshell cartons, garbage collection bags, carrier bags, mulch films, and food service ware are all examples of bioplastics in use. Stringent environmental laws, particularly in developing nations such as Africa, are important growth drivers for the bioplastics and biopolymers market.
To address environmental and economic concerns, food and beverage makers are increasingly turning to bioplastics and biopolymers. Manufacturers have switched to bioplastics and biopolymers due to rising fuel prices and the use of fossil fuels in the production of traditional plastics.
Government restrictions in several African countries are pressuring businesses to lower their carbon footprint, which has boosted demand for bio-based goods in the packaging industry.
Source : www.prnewswire.com