Folding carton making its way into the packaging world
Posted on : Friday , 30th July 2021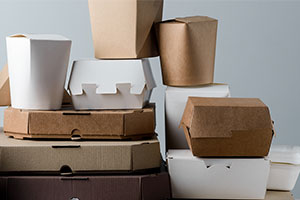 One of the fastest-growing markets in the packaging business is Africa's folding carton market. Across all end-use sectors, the market offers huge development potential. The largest market in the region will continue to be food. Folding cartons are making inroads into the premium and prestige product categories in the non-food market, where they compete with set-up boxes. Due to its eco-friendly packaging solutions and flexibility to manufacture a variety of sizes in a smaller footprint, folding cartons are commonly utilised in a variety of end-user sectors.
Around 80% of the net sales of folding cartons in this region come from the food business. As a result, the majority of the key vendors in this industry are pursuing a rapid acquisition strategy in order to gain a foothold in this underdeveloped market.
The market's major vendors are focused on recyclable folded cartons, which can help reduce environmental waste around the world. Furthermore, this device has cellulose windows that allow the food to be seen, and its trays may be used for a variety of fruits and vegetables.
Anti-counterfeiting technology such as RFID, embedded barcodes, and others can be included into folded boxes. Furthermore, increasing the adoption of anti-counterfeit measures into product packaging is likely to fuel market expansion in the African area.
Africa is experiencing rapid urbanisation, and its urban population has risen dramatically in recent years. This demographic is changing their lives and is more concerned about the environmental impact of food packaging.
Food preferences have diversified as a result of urbanisation, migration, and increased exposure to digital media, ranging from traditional dishes to the advent of Western-style fast food. This market is predicted to develop due to the rising trend of health concern and eco-friendly packaging options. The expansion of this industry is also fueled by the government's rules and regulations in this region.
Source : www.manometcurrent.com