Antimicrobial Packaging Market gaining momentum in Africa
Posted on : Friday , 2nd July 2021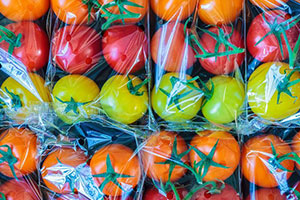 Over the forecast period of 2021 to 2026, the antimicrobial packaging market is predicted to grow at a CAGR of 5.89 percent. Antimicrobial packaging prevents germs in packaged foods from growing or decaying, which can lead to food safety and quality issues.
The growing use of packaged food goods is one of the key drivers of antimicrobial packaging market growth. Packaged food is very fresh, high-quality, and hygienic food. It is also practical and tasty.
The increased demand for packaged food is one of the primary drivers of the antimicrobial packaging market. The demand for packaged food is fueled by an increasing number of working women, migration from urban to rural areas, and an increase in disposable money in developing nations. Because of its quality and hygiene, packaged food is sometimes preferred over fresh food. Furthermore, it is practical and pleasant.
Antimicrobial packaging has also seen an increase in use as consumers become more concerned of their health and products have a longer shelf life. The demand for ready-to-eat, minimally processed, and quickly produced food is increasing by the day.
Furthermore, antimicrobial packaging is finding increasing use in the beverage packaging industry. Antimicrobial compounds are used to extend the shelf life of alcoholic and nonalcoholic beverages, fruit juices, flavoured milk, wines, and dairy-based drinks and beverages. Furthermore, rising consumer demand for baked and confectionery products in emerging economies is likely to drive market expansion.
Antimicrobial plastics introduce active ingredients into food, limiting microbe development and extending shelf life. These releasing chemicals help to maintain food quality by reducing the need for preservatives and additives, which helps to keep people healthy and fit. These elements are used to keep germs and fungus development out of plastic products, tablets, and medical equipment.
Due to the introduction of fresh companies and changing consumer needs, the antimicrobial packaging industry will face fierce competition in the coming years. Africa is projected to invest in operational development in the developing world. In this region, the food and beverage and personal care industries are projected to lead market expansion. The simple availability of raw materials will be another growing element in this region.
Source : www.mordorintelligence.com