Food Packaging Market of Africa
Posted on : Wednesday , 2nd June 2021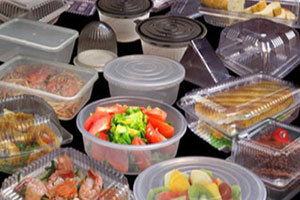 Africa's Food Packaging Market is estimated to be valued US$ 23.49 million in 2021, and US$ 28.58 million by the end of 2026, growing at an annual rate of 7% between 2021 and 2026. Packaging is used as a food barrier in a variety of configurations, including sacks, gathering packs, plates, boxes, and jars.
Food packaging provides protection against damage, as well as synthetic, physical, and organic benefits. Food falls in the category of consumer goods, thus it's critical to save, protect, and avoid epilepsy caused by natural factors. For easy transportation and appropriation, stockpiling, and conveyance of food, food packaging standards have been explored. Kenya and Ethiopia are two of the most recognisable African markets.
A greater interest in packaged and processed food sources, more accessibility of a few useful food choices, a greater interest in milk-based foods, greater urbanisation, and recyclable and reuse jars are some of the primary drivers driving the African food packaging market's growth. Expanded accessibility of alternative packaging arrangements, as well as strict regulatory rules for safe packing, are significant hurdles in the food packaging business. Tinned foods are an important source of supplements since they protect food from the elements and provide clean canned food sources.
Exacting standards on food packaging and materials that come into touch with food can limit the market's growth in a short period of time. Packaging innovation is critical to counterbalance food insurance's severe challenges, such as material and vitality prices, increased natural and social awareness, strong waste elimination, and strict contamination rules.
Metal, paper & paperboard, glass, wood, and plastics make up the food packaging market. Because of its expanding use in food packaging of diverse food products such as fruits, vegetables, and beverages, the paper and paperboard segment accounted for a significant proportion. Because of its capacity to safeguard food products for a longer period of time than other materials, the glass segment is also seeing significant expansion. Plastic's features, such as its light weight, low cost, and durability, have made it a popular choice among customers all over the world.
The market is segmented into stiff, semi-rigid, and flexible segments depending on the product. Due to its applications in the packaging of vegetables, fruits, and other food goods, the rigid packaging industry accounted for the majority of this company. Food packing is frequently packaged in semi-rigid packaging to protect it against circumstances such as humidity, rotting, and harsh climates. Furthermore, due to the rise in technical advancements and new product packaging solutions, flexible packaging is projected to remain in high demand.
The local market is divided into bread & confectionery, dairy goods, fruits & vegetables, meat, poultry & seafood, sauces, dressings and condiments, and others, based on application trends. The bakery & confectionery category is expected to maintain its dominance in terms of value and volume during the forecast period. Special packaging for diverse food products resulted in a surge in demand for food packaging. When fruits and vegetables are exposed to dampness, they are easily damaged, necessitating the use of flexible packaging. The rise in the meat, poultry, and fish industries can also be attributed to the growing demand for these items around the world. Because sauces and dressings are non-perishable, they are frequently sold in hard packaging.
Source : www.marketdataforecast.com