PVA and food packaging to dominate the African market
Posted on : Tuesday , 1st June 2021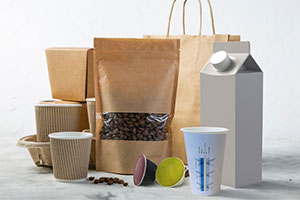 Between 2021 and 2026, the global Polyvinyl Alcohol (PVA) market is expected to grow at a CAGR of over 6%, assisting in the growth of the food packaging industry. The pandemic had a negative impact on the paper production industry. However, the use of packaging in the food industry has expanded dramatically, which has boosted demand for PVA.
PVA is used in the paper manufacturing process as a cobinder, optical brightener, and clear sizing at the press. The growing food packaging sector is likely to boost the market's growth, given the increased awareness of environmental protection and the use of recyclable paper packaging. As a result, the need for PVA will increase.
PVA is utilised as a binding and coating agent in the food packaging business. It is utilised as a film coating agent in applications that require moisture barrier or protective qualities. PVA protects the active food ingredients from moisture, oxygen, and other external elements in this way, while also disguising taste and aroma and making handling easier.
The food packaging industry is predicted to be driven by new demographic conditions, new customer demands, increased purchasing power in emerging regions, increased emphasis on sustainable, easy-to-use packaging, and out-of-home consumption trends in the future.
With a CAGR of 5.8%, the worldwide food packaging market is expected to reach US$406 billion by 2024, up from US$305 billion in 2019. Developing economies, such as Africa, are predicted to rise rapidly during the next half-decade.
Source : www.foodmag.com.au