Rise in the use of blister packaging in Africa
Posted on : Wednesday , 31st March 2021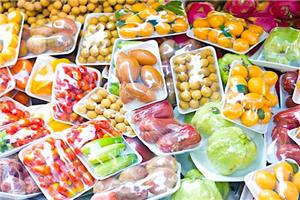 At a compound annual growth rate (CAGR) of 7.2 percent, the global blister packaging market is expected to rise from USD 24.1 billion in 2020 to USD 34.1 billion in 2025.
Due to downsizing of packaging and the need of less resources in blister packaging, the blister packaging market is experiencing rapid development.
Blister packaging is a tamper-evident and moisture-resistant translucent, compact packaging material with a flat base and raised plastic cover that protects the product from injury. The product is adhered to the base substrate, which may be paperboard, hard plastic, or aluminium foil. The heat-sealing process adheres a moulded, transparent plastic film to the base substrate. The product is highly visible thanks to the clear plastic film.
The blister packaging market is divided into thermoforming and cold forming segments based on technology. Due to its broad applications in end-use sectors such as healthcare and food, thermoforming has the largest market share of the overall blister packaging market. For blister packaging, thermoforming is favoured over cold forming because it needs less initial tools and equipment.
Carded and clamshell blister packaging are two types of blister packaging. Due to its ability to form various shapes, stack many items, and its ease of handling and excellent damage prevention properties, carded blister packaging is expected to be the largest and fastest-growing market. Carded blister packaging is growing in popularity due to rising demand from the food packaging and e-commerce industries.
Plastic films, paper & paperboard, and aluminium are the three primary materials used in blister packaging. During the forecast era, plastic films are expected to be the largest and fastest growing material segment. This is due to the product's excellent visibility and safe and appealing packaging.
The blister packaging industry is fragmented into healthcare, consumer goods, industrial goods, and food by end-use industry. The market was dominated by the healthcare sector, which was followed by the consumer goods segment.
Strict legislation, as well as demands from both producers and customers, have resulted in a rise in the use of blister packages in Africa.
Source : www.prnewswire.com