A breakthrough silage storage technology for small-scale dairy farmers in Kenya.
Posted on : Thursday , 11th March 2021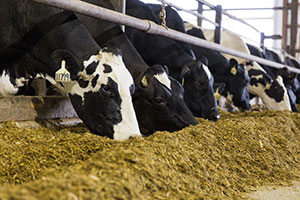 A breakthrough silage storage technology for small-scale dairy farmers in Kenya.
Mama Silage Bags are a revolutionary silage storage technology for small-scale dairy farmers in Kenya, according to Dow (NYSE: DOW) and Packaging Industries Limited (PIL). The Mama Silage creative bags are intended to aid in silage storage and waste reduction. It helps Kenyan farmers have a consistent supply of milk and, as a result, a consistent income throughout the year by enabling them to better conserve animal feed for dairy cows.
The Mama Silage Bag has a multilayer film structure that contains Dow's high-performance ELITETM Enhanced Polyethylene Resins and INNATETM Precision Packaging Resins, giving it strength and durability, allowing for longer shelf storage and numerous reuses.
This solution is a response to farmers' need to adjust to unpredictable weather conditions, which make animal feed availability a constant problem. Traditional silage storage methods have a number of drawbacks, but Mama Silage Bags can help farmers enhance and conserve the nutritional quality of silage with minimal wastage, allowing for high milk production and a consistent and stable income throughout the year.
'Dow's one-of-a-kind- technology has helped us to develop a solution that can truly meet the needs of a growing and demanding market. With 80% of the milk produced in Kenya coming from smallholder dairy farmers, the local community was urgently looking for a solution that could help reduce the losses caused by traditional silage storage methods," said Vaishali Malde, Product Development Manager for Packaging Industries Limited. "With the innovation of Mama Silage Bag, farmers can now better manage their animal feed needs and cope with uncertain climatic conditions."
The Mama Silage Bag project was the first time Packaging Industries Limited looked into becoming a brand owner for an agricultural packaging product in order to address a gap in sustainable incomes for the dairy sector in their region.
According to Leonard Kareko, "Dow account manager for agricultural films in Kenya, Mama Silage Bag has been a self-learning collaborative project. We needed to get in touch with Kenyan farmers and talk with them directly. We also had to teach them in their native language so that they could understand the added value that the product would provide. Mama Silage's popularity, in our opinion, extends beyond the commodity itself. It's about creating a solution that genuinely prioritises farmers by assisting them in overcoming their most pressing challenges. We couldn't have done it without our trusted partner Packaging Industries Limited's comprehensive industry awareness."
Dow Global Citizenship programme officer Kristen Bovid elaborates. " At Dow, we see business as a force for progress, a driver of solutions that are both sustainable and creative, as well as solutions that have a social impact
Source : webwire.com