The insight to the barrier Films Market in Africa
Posted on : Friday , 16th October 2020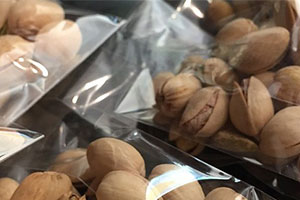 The Global barrier Films Market, booming in its forecasted period with a CAGR of 8.6%. In 2019 the market recorded $30.2 billion and by 2027 is predicted to attain $58.43 billion.
With customers and manufacturers becoming environmentally conscious. With escalation in the demand for customer-friendly packaging, in sectors like food & beverage to raise the shelf life of a product with demand for barrier films and in developing countries the expansion in the count of retail chains are among the few influencers of the film barrier market.
An essential factor involving in the barrier films of food packaging solutions is primarily thin plastic based products. It stands useful in food type and products like sugar confectionery, bakery, beverage and dehydrated food such as chocolates and chips, pet food, etc. Application of a barrier film is not necessary if the product packing has a good seal integrity. In the packaging of products the main use of barrier films is to increase the product shelf life protect the products from external factors like and oxygen barrier.
In East Africa with the expanding demand from industries like agriculture and presence of major manufacturers in economies in this region is expected to support growth of barrier films.
When discussing by types, during the forecasted period of the barrier films inorganic oxide coating films is predicted to expand at a compelling rate. Possessing preferable properties of PVDC which prohibits loss of moisture, oxidation and odor and aroma transmission. EVOH which has improved flexibility and is an excellent barricade against nitrogen, carbon dioxide and oxygen. These aspects of PVDC and EVOH proves to be a preferable material to use in packaging in agriculture industries, food & beverage, devoting towards the advancement of the inorganic oxide coating films segment.
Other types also include transparent barrier Films, Metallized Films and Organic Coating Films, which uses materials like Polyethylene (PE), Polyvinyl Chloride (PVC), Biaxially Oriented Polyethylene Terephthalate (BOPET), Oxygen/Water Vapour barriers, Polyethylene Terephthalate (PET), Structural or Protective Layers, etc. They are used in the packaging of Wrapping Films and Forming Webs, Tray Lidding Films, Blister base Films, Bags and Pouches. Preventing Moisture and Corrosion. They are widely used in industries like Agriculture, Consumer Goods Industry, Food and beverage, Pharmaceutical and Healthcare, etc.
Source : allafrica.com