Metal Packaging Market to thrive in the new global era
Posted on : Thursday , 15th October 2020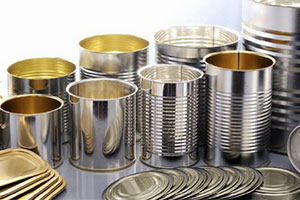 The unusual growth in the spread of the (COVID-19) amidst the major economies in the world has impacted the export and import activities. Consumers are identified to be environmentally aware, where more than two out of three consumers quoting recyclable and environmentally friendly packaging as important. The increase in the consumer awareness, also propelled by the media on the impact on pollution on the environment is leading the consumers presently to live a sustainable life than ever. Which is giving opportunities to brands to offer environmental friendly packaging options.
Worldwide industries pioneering into alternatives in reducing pollution and future participation towards the increasing pollution. Companies are testing and trying new options in packaging parts and fend off any material that will threaten the environment Stainless-steel plates, aluminum, and coated plates (tin-free steel, steels, tinplate and polymer-coated) are few of the metal packaging materials popular for their recyclability and are getting attention in many industries. Governments are enforcing numerous regulations and norms in reducing the use of environment polluting material and encourage packaging materials which is ecofriendly. In many countries including Kenya, Ethiopia and Rwanda the government has have encouraged the use of metal packaging and banned the use of environment harming packaging.
Many industries like Food & Beverage, Personal, Care Health care, etc. as a alternative to harmful packaging and moving towards sustainable ecofriendly packaging are using materials like Iron, Steel and aluminum. In the Form on Caps & Closures, Cans, Aerosol, etc.
The metal packaging industry will be a reliable supporter of global and federal policies concerning climate change and is also stands unbeaten to champion climate action, moreover metal packaging recycles forever with high post-consumer recovery rate.
Source : biznews.com