Spectroscopy analysis of soil to help farmers
Posted on : Wednesday , 5th August 2015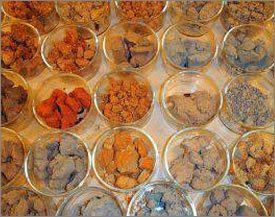 The World Agroforestry Centre (ICRAF) has developed a new, faster, low-cost laboratory-based soil analysis technique
Developed by the African Soil Information Service (AfSIS) project, the new approach measures the light reflected by a soil sample and the resulting information is used to predict a number of properties of the sample, based on calibration databases.
This soil infrared spectroscopy technique cost farmers only US$1, compared to US$100 for other conventional soil testing methods.
"This technology has the capability of providing affordable soil testing and advisory services to smallholder farmers and is beginning to be deployed by rural soil testing services," said Keith Shepherd, principal soil scientist at the Nairobi-based ICRAF, in a statement.
According to Shepherd, countries can now analyse a large number of soil samples with sufficient sample density per unit area to map soil properties.
With the availability of satellite imagery from space and unmanned aerial vehicles at ever-increasing spatial resolutions, it is becoming possible to make high-resolution soil property maps at low costs. AfSIS recently launched a 250m-resolution soil properties map of Africa.
The private sector and development agents promoting good soil management practices can also afford to monitor organic matter levels in the soil at their field sites.
Soil testing before planting helps farmers to decide the quantity and quality of fertilisers they should apply, thus reducing the risks of crop failure and financial loss.
Blenders of fertilisers and agencies designing liming programmes can use the data from soil testing to know acidity levels and micronutrients in the soil in different regions, allowing them to make better products.
AfSIS is helping Ethiopia, Ghana, Nigeria and Tanzania to establish national soil information systems and services based on soil spectroscopy and digital soil-mapping technology.
Source : www.africanfarming.net