Megapipes Solutions to build HDPE Plastic pipes factory in Kenya
Posted on : Tuesday , 21st July 2020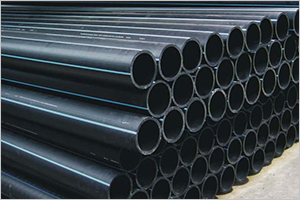 Megapipes Solutions Limited has proposed to build a factory for manufacturing of HDPE Plastic pipes, namely double wall structured HDPE pipes (Weholite) and solid wall HDPE Plastic pipes for drainage and sanitation Projects in Kenya and neighboring countries.
The proposed project is set to have a local manufacturing of innovative, state-of-the-art products for the growing requirements of sanitation and drainage projects in Kenya, contributing to the local economy and industrialization process and avoiding importation of such products.
The factory will be developed on 10 acres piece of land located in Ruiru, Kiambu county.
Phase 1 of the project will involve the construction of a 4000 sqm factory for the manufacturing of Weholite pipes ranging from 800mm to 3000mm diameter.
Weholite is a structured wall pipe or structural panel made from high-density polyethylene (HDPE). HDPE structured wall pipes are manufactured by extrusion of a hollow rectangular box section which is continuously wound onto a mandrel.
The production of the HDPE box section is done through various steps which include Extrusion which converts the polymeric particulates into a homogenous, pressurized melt. The use of the die is to pre-form the molten polymer coming from the extruder to a preliminary shape. Calibration Process follows immediately downstream of the extrusion die, where the profile is cooled and solidified, and where its outer dimensions are fixed.
According to experts, Weholite pipe does not rot, rust or corrode due to any chemical or electrical reaction in the soil. Such pipes would offer an easy-to-install alternative to concrete culverts, with a lifespan of over 100 years (underground) and 60 years above ground.
The HDPE pipes manufacturing factory will provide 100 direct employments and generate indirect employment for about 1000 people during construction and operation stage. This will ultimately translate into economic growth as provided in the Kenya's Vision 2030 economic pillar.

Source : pumps-africa.com