Tanzania Recycles plastic waste into bricks and paving blocks.
Posted on : Monday , 20th July 2020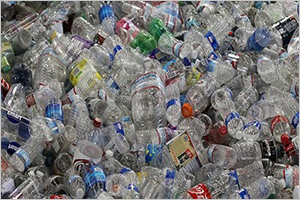 Hellena Silas is behind a recycling business that converts plastic waste into building material such as bricks and paving blocks.
Her company, Arena Recycling Industry, has built a plant in Dar es Salaam's Mwanagati area. Her company employs five people she trained in recycling plastic waste.
"Eight million tonnes of plastic is thrown into ocean every year killing marine life and disrupts ecosystems. At Arena they collect plastics and reprocess into building materials. Here bricks are made with plastic polymers as opposed to cement, which are anti-corrosive, anti-fungal, waterproof, durable and affordable unlike to cement".
"they are so proudly for adding value on plastic waste, these eco-bricks made from recycled plastic waste with no cement at all, and consist of plastic waste (80 per cent) and 20 per cent sand. There project tackles two main problems: Plastic pollution, poor water and sanitation".
Online research helped discover that through plastic you can produce building materials. "I spent Tsh100,000 ($43.21) to buy and create stoves from welders and asked them to create something which can heat stuff".
"She started heating the plastics in an ordinary pot but didn't get any results for two weeks".
Training and seminars gave her more ideas and after several trials she managed to get a solid brick. She made different samples and submitted them to the University of Dar es Salaam's Engineering Department for quality check.
Her bricks were twice as strong and more durable than regular cement bricks. Compressive force for regular bricks was 40 while hers had a compressive force of 80.
She has also received funding from Dar Teknohama Business Incubator under the Commission for Science and Technology under Danish Embassy in Tanzania.
She plans to expand her company across East Africa and beyond.

Source : theeastafrican.co.ke