Pharmaceutical Packaging Market Is Expected To Reach USD 158.24 Billion By 2025
Posted on : Thursday , 9th January 2020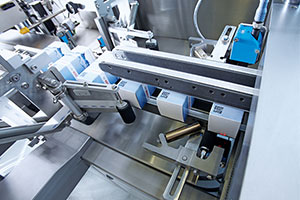 The pharmaceutical packaging market has been witnessing remarkable demand for pharmaceutical packaging in African countries. Though, the industry is yet to achieve its full potential in Africa, the region promises significant growth over the forecast period owing to economic developments in countries such as South Africa and Nigeria.

Saharan Africa, especially, is likely to bolster the demand for pharmaceutical packaging products throughout the forecast period backed by significant economic development.

Pharmaceutical packaging market is expected to register a CAGR of 8.3% during the forecast period. The market is operated by increasing consumption of pharmaceutical packaging materials in emerging economies.

Emerging economies all over the globe have stimulated international players to setup their manufacturing plants on the back of rising pharmaceutical exports in the aforementioned countries.

Another notable factor triggering the demand for pharmaceutical packaging materials is the increasing demand for blister packaging and drug delivery devices.

Moreover, the market is driven by the increasing demand for blister packaging solutions for the packaging of drug items/products.

This growth is expected to drive the product demand over the forecast period.
Source :