Food & Beverage Industry Will Drive Packaging Materials Demand During The Forecast Years
Posted on : Tuesday , 7th January 2020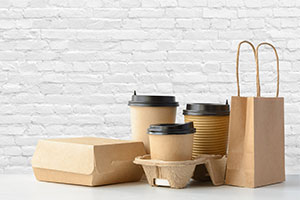 High growth in the food & beverage industry will propel packaging materials demand during the forecast years. These products are affectively used in the packaging of raw & processed food items.

They are also progressively used in packaging bulk food products such as grains, cereals, etc.

Rising utilization of frozen meat products, canned sea-foods and ready-to-eat meals all over the world will augment the packaging materials market growth.

High consumption of alcoholic and non-alcoholic beverages will also be a major growth enabler for the Packaging Materials Market.

Rising demand for personal care products will also have a positive impact on the packing materials market growth. Rising income levels of consumers in emerging economies and willingness to spend on personal grooming will increase beauty and skin care products demand in coming years.

The personal care products industry will surpass USD 600 billion by 2024 and will drive demand for packing materials during the forecast period.

Packaging Materials Market Is Booming Globally.
Source :