Ethiopia To Allow Import Food Items From Foreign Companies
Posted on : Wednesday , 18th December 2019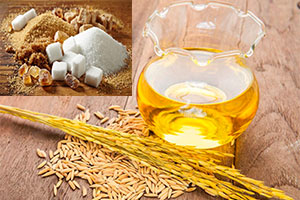 The government of Ethiopia has decided to allow foreign companies to import basic food items including wheat, sugar and edible oil to ease the problem of the curdling inflation rate.

Reliable sources told, that the Ministry of Finance will soon issue an Expression of Interest (EoI) inviting foreign companies, which are interested in supplying wheat, sugar and edible oil to the country. The Ministry will evaluate the proposals that will be presented by the companies and shortlist those that qualify.

The shortlisted companies will be selected by a committee composed of representatives from the National Bank of Ethiopia (NBE), Ministry of Finance, Ministry of Trade and Industry and the Ethiopian Investment Commission. Upon selection, the companies will be licensed to wholesale the food items to the local market.

The Ethiopian government buys wheat, sugar, and edible oil through competitive bids and distribute to the public with subsidized prices. Sources told that these basic food items stir inflation in the domestic market. The cartels reap as high as 100 percent profit margins on these consumable items and the government want to end that bad business practice.

Accordingly, through the competitive offer process, the foreign companies will be able to wholesale wheat, sugar and edible oil to the local market through government distribution channels.

The Ethiopian government recently imported four million quintals of wheat to combat the galloping inflation.

Currently, Ethiopia spends annually around one billion dollars on wheat and fertilizer imports. The Ministry of Agriculture had announced plans to end wheat import by introducing mechanized farming and helping small-scale farmers engage in irrigation agriculture.
Source :