Precision Farming Techniques To Boost Food Production In Kenya
Posted on : Monday , 25th November 2019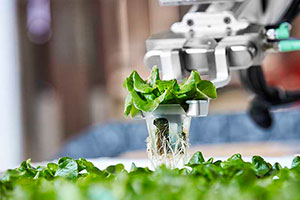 Precision farming technique is an approach to farm management that uses information technology to ensure that the crop and soil receive exactly what they need for optimum health and productivity. These techniques are being scaled down to be usable and affordable.

It uses inputs including fertilizer, pesticides, seeds or water in a sparingly and strategic way to improve productivity and efficiency, also reduce cost and utilize minimal environmental impact.

A traditional, manual approach of smallholder farmers has kept yields below full capacity. The new technological innovation is starting to help boost production.

Precision Agriculture for Development (PAD), a Boston-based non-profit organization, for example, uses text messaging to teach farmers in western Kenya how to use agricultural lime which helps combat soil acidity as well as how to fight the fall armyworm, a pest that tears through crops and destroys livelihoods.

PAD, which works in several countries including Ethiopia, Kenya, and Rwanda, is one of a growing number of non-profit organizations and companies disseminating technology tools to transform the growing practices of smallholder farmers with small plots of land relying almost exclusively on family labor. The dual effects of climate change and population growth have thrust smart agriculture on to the agenda, as farmers and governments scramble to prepare for rising food demand.

"Providing farmers with information and recommendations tailored to their local soil, weather and market conditions could dramatically improve yields and net incomes for farmers," says Megan Sheahan, PAD's director of operations. It says that its instructions via text message including reminders about planting and weeding schedules increased sugar cane yields in Kenya by 11.5 percent.

However, a group of indigenous African companies, as well as multinationals such as the Climate Corporation and institutions such as the World Bank, are exploring ways to adapt and broaden smart farming technologies to bring the precision agriculture revolution to the continent.

In addition, telephony penetration rates vary wildly across sub-Saharan Africa, which in 2017 had an overall rate of 44 percent, compared with a global average of 66 percent, says Mr. Obirikorang.
Source :