ITOCHU Corporation, To Investing US$40 Million In A Pineapple Processing Plant In Sierra Leone.
Posted on : Monday , 30th September 2019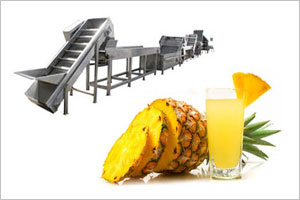 ITOCHU Corporation, a Japanese general trading company, will be investing US$40 million in establishing a pineapple farm and processing plant in Sierra Leone.
According to a Sierra Leone News report, the pineapple farm and processing plant will be located in the southern district of Bo. The company will be investing through its local subsidiary Sierra Tropical Ltd.
The company plans to package fruits for export to Europe, Canada, and the United States and is projected to create more than 3,000 jobs.
The International Finance Corporation (IFC) - a member of the World Bank Group, has signed a Memorandum of Understanding with Tokyo-based company and its subsidiary Sierra Tropical Ltd. to facilitate the financing of the project.
"The project will support Sierra Leone's economic growth in the long term by creating thousands of new jobs and developing a long-term sustainable industry, IFC's chief execitive, Philippe Le Houerou, said.
"It showcases how public-private partnerships can be effective in delivering greater impact in places where it's needed most."
The investment was unveiled during the just concluded 7thTokyo International Conference on African Development (TICAD7) Summit in Japan
Speaking on the sidelines the summit, President Julius Maada Bio applauded the ITOCHU Corporation, for its investment in developing the largest pineapple producing and processing facility in Sierra Leone.
President Bio said that ITOCHU's investment is significant on several levels, and would help Sierra Leone increase its agricultural competitiveness and export capacity.
Explaining the importance of such investment in the countr's agriculture sector, the president noted: "There is indeed great promise, stability and profitability in investing in agriculture and investing in Sierra Leone in general".
"We envisage from ITOCHU's investment, huge gains for value-chain addition, the opportunity for out-grower schemes for our smallholder farmers, and development of a local industry that supports the production, processing and retail to input supply chains."
During the event, the International Organization for Migration (IOM) and Sierra Tropical Limited signed a Memorandum of Understanding (MoU) to strengthen cooperation in training of Sierra Leonean youth in agriculture and machine maintenance.
Sierra Tropical Limited was established earlier this year by Japan's Itochu corporation, which acquired holdings of Dole Foods, one of the world's oldest commercial growers of tropical fruits, especially pineapple.
Source : foodbusinessafrica.com