African Packaging Market Poised for Huge Growth
Posted on : Thursday , 8th August 2019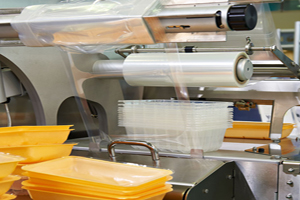 Deloitte Africa believes the African continent is set to become a high-growth region for the packaging industry, driven by enhanced consumer product markets, burgeoning individual incomes and an expanding population of young customers and increasing national economies, especially those in East and West Africa.

Roy Campbell, Partner and Manufacturing Industry: Forestry, Paper & Packaging Sector Leader at Deloitte, said, 'Tthe forecasts of the International Monetary Fund predict an increase of 6.5% p.a. across East and West Africa setting the two areas on a par with the fastest developing areas of mainland China and Asia over the next five years.'

Contrary to some common perceptions, commodities will not primarily drive African development. Eight of Africa's twelve fastest-growing economies do not depend on natural resources for growth. While investment in Africa still poses hazards, the IMF also expects 15 African nations to develop quicker than China. One of the main variables behind this elevated level of development is that this is usually of a comparatively tiny base of GDP and that Africa has youth as its strength. Africa's population constitute 25% of the world's under 18's.

This figure, which is expected to grow to 50% by 2100, assures growing consumer markets, demands for products and in turn increased opportunities for the packaging industry that caters to the manufacturing and consumer sectors.

Within the global consumer packaging market, there is an increase in demand for premium packaging, especially from the cosmetics and household sectors. In these segments, consumers use the quality of the packaging as a fundamental indicator to determine the quality of the item it includes.

The advent of biodegradable plastics will affect increasing consumer markets positively. Packaging businesses will decrease the market share of standard plastic packaging products over the next few years by adopting products such as polyvinyl alcohol, polyanhydrides, and polylactic acid. This will, in part, be driven by environmental compliance regulations which, will rely on hefty penalties to drive industry change.

With increased urbanization and mobility becoming the norm in societies in Africa and across the world, the move towards small packs and multipacks is becoming more important. For manufacturers, this trend will create opportunities to encourage brand switching. Merchants will adopt these products as they save shelf space and rely on attractive packaging to encourage sales.

Rapid urbanization and enhanced awareness of health have also seen an increase in food and drink consumption, as well as alcoholic and non-alcoholic beverages. This is increasingly due to modifications in packaging patterns with glass containers and bottles providing an aesthetic attraction to individuals who want to be associated with the sense of timeless prestige offered by this packaging material.

Consumer demand for eco-friendly packaging products will increase the need for sustainability and innovation. Vendors are already investing in R&D programs to create recyclable products but maintain their traditional ability to withstand friction, humidity, and heat.

Campbell concluded by saying, "Companies wishing to take advantage of Africa's potential will have to stay close to their markets, be adaptable and ready to develop packaging solutions that are unique and better rather than cheaper."
Source : deloitte.com