Lactalis Seal The Deal With Brazilian Dairy Company Itambe Alimentos
Posted on : Tuesday , 30th July 2019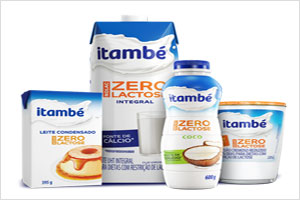 French dairy group, Lactalis through its subsidiary Lactalis do Brasil has completed acquisition of Brazilian dairy processor, Itambe Alimentos SA.

With the deal whose financial details were not disclosed, Lactalis said it would be able to process 2.3 billion liters (607 million gallons) of milk a year in Brazil.

The deal was first announced in December 2017 but has been facing challenges with legal proceedings initiated by Mexican peer Groupe Lala.

"With the acquisition of Itambe in Brazil, the group will benefit from the expertise acquired by the company over its 70 years of existence and a perfect complementarity of products and geographies across 19 production sites and 8,500 employees," said Lactalis in a statement.

"Grupo Lala and Groupe Lactalis successfully reached an agreement related to prior legal proceedings initiated by Lala."

Lala claimed that the purchase contravened a former shareholders' agreement in Itambe, Brazil's largest dairy exporter.

In September 2017, Lala acquired Brazilian dairy business Vigor Alimentos, which together with Cooperative Central dos Produtores Rurais de Minas Gerais (CCPR) co-owned Itambe.

The deal between Itambe and Lactalis had also involved a long-term supply contract with the French group, but according to the new terms of agreement, the contractual relationship in Mexico between Lactalis subsidiary Parmalat and Grupo Lala has been terminated.

Itambe Alimentos processes 3 million litres of milk a day to produce a range of more than 160 dairy products and is one of the largest dairy players in Brazil.

It has 7,000 suppliers and 3,600 employees operating five production facilities: four in Minas Gerais and one Goiania.

Lactalis which owns brands such as Parmalat, Galbani and President, agreed to pay around US$600 million to acquire Itambe in December 2017.

Lactalis expects its revenue in the country to reach 8 billion reais (US$2.13 billion).

In Brazil, Lactalis had already acquired Brazilian cheese producer Balkis and some dairy units owned by BRF SA.

Lactalis recently completed the acquisition of US yogurt business Ehrmann Commonwealth Dairy and earlier this year, it acquired Italian cheesemaker Nuova Castelli.
Source : foodbusinessafrica