Kenya's Avocado enters world market
Posted on : Monday , 29th April 2019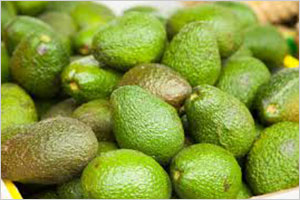 Kenya's avocado produce from might soon land in China, thanks to an initiative being spearheaded by the Ministry of Agriculture. Chinese experts have already visited Kenya to conduct risk analysis and field visits during avocado harvesting season, as a part of China's recommendation before it opens up its market to Kenya.
The visit would seek to comprehend orchard management, picking, packaging and certification system of the popular fruit.
Chinese experts were be hosted at avocado farms in Kakuzi, Embu, Murang'a, Uasin Gichu, and Trans Nzoia before they were taken to the airport to see how inspection of the fruit and other crops is conducted.
Avocado becomes the second farm produce from Kenya to access the expansive Chinese horticultural market after Stevia and will be followed by 13 other priority farm produce.
Kenya has received many requests for export of avocado to China since 2011. This made way for an initial application for market access in April 2011 to the General Administration of Quality Supervision, Inspection and Quarantine of China (Chinese National Plant Protection Organization (NPPO).
Initially, no feedback was forthcoming. In 2017 once aging requests were made and some technical information provided to aid in Pest Risk Analysis (PRA).The Chinese NPPO completed the PRA and gave their initial feedback to Kephis in December 2017.
If this market opens up, which is China's target, it will be massive because of China's population. Their farmers will be compelled to grow more, which will translate to more earnings.
China has recently grown become one of Kenya's key development partners, a relationship that has among other successes led to the implementation of key infrastructure projects.
Source :