East Africa aims for higher food security
Posted on : Monday , 29th April 2019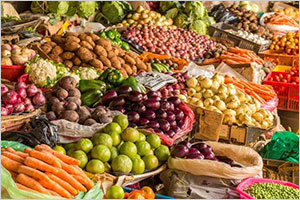 The formation of a regional body on food security and nutrition by the East African Community member states has been initiated by The East African Legislative Assembly (EALA). This motion will help fast-track formation of the institution to spearhead research, food standardization and distribution logistics.
This will also reinforce the co-operation between the six east African countries at economic and infrastructural levels among others. It was also mentioned at the launch of the Eastern Africa Parliamentary Alliance for Food Security and Nutrition (EAPA - FSN) in Arusha in Tanzania, that the motion will also harmonize resources in the region to ensure it becomes self-sufficient in food production.
The region has abundant agricultural capacity and the potential to meet its local demand and curtail its overreliance on some food imports such as maize, wheat and rice. Kenya expends US$400 million every year on wheat importation while the bloc as a net importer of maize, wheat and rice spends over US$2 billion annually.
Chimimba Phiri, the Food and Agriculture Organization sub-regional coordinator for Eastern Africa and a representative to the AU Commission and the UN Economic Commission for Africa suggested countries to make and implement agricultural investment plans at national and regional levels and other policies and legislative frameworks.
"Governments' efforts to achieve a world without hunger and malnutrition by 2030 are painfully slow," he said.
Not less than 7.1 million households in the region are expected to experience food gaps in agro-pastoral areas during the October to December rainy seasons. Composed of six countries: Kenya, Rwanda, Tanzania, Uganda, South Sudan and Burundi, the East Africa community has an estimated population of around 140 million people.
The government must ensure that failure to put food security and nutrition on national agendas, lack of streamlined polices and legislation for land tenure and access to financial resources should not become major impediments towards achieving food security. Infrastructural challenges were also cited to potentially contribute towards enhancing food insecurity and reduction of malnutrition in the region.

Source :