German Firm To Bring New Technology To Food Projects In Ethiopia
Posted on : Wednesday , 27th March 2019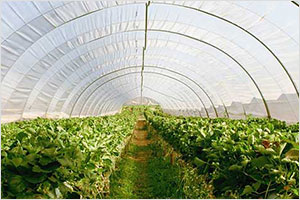 Recently Dr. Frehiwot Woldehanna, State Minister of Water, Irrigation and Electricity, had met with a delegation led by Mr Peter Schrum, Chairman, SUNfarming GmbH to discuss prospects of investing in Ethiopia. Dr. Frehiwot Woldehanna was pleased with SunFarming's interest in investing in Ethiopia with the support of KfW DEG. He convened the meeting with the perspective that he looked forward to seeing SUNfarming bio-food being grown in Ethiopia because with the new technology of the company's cutting-edge irrigation system, plants require 90% less water due to, 90% less fertilizer used and 90% less chemicals injected/sprayed. This would make SUNfarming food products very nutritional to promote good health in Ethiopia. SUNfarming Food & Energy Project provides jobs and education, food and energy and infrastructure where they are currently needed. European technologies and through PPP partnership with industry, long-term reliable management of systems, secure investments.

It is the combination between high quality photovoltaic (PV) technology and food production facilities. SUNfarming (SF) has developed a unique solar PV greenhouse construction and modified free-field PV systems, which is used to produce electricity and grow crops on the same land area in an efficient way. At Intersolar 2017, the biggest exhibition of photovoltaic technologies in the world, SUNfarming won the Intersolar Award in the category "Outstanding Solar Projects" for its innovation and its social benefits for the opportunity of education and job creation.

The goal of SUNfarming Food & Energy Investments and Educational Program in Ethiopia Project is the investment and implementation of an efficient photovoltaic facility with a total capacity of 100 MWp (200ha of land) in Ethiopia. This Project is an innovative platform for a specialized training and sustainable food production in a single setting.

This investment covers the development, procurement, construction and installation of the photovoltaic section. As well as, the investment of the first components for the initial phase of the food, part. In order to increase the food production (yearly gradual escalation) and to cover, its operational costs for the food production it requires a national grant funding.

The SUNfarming Food & Energy concept has a number of developmentally very interesting effects:
- At the same location of the PV energy production food is produced with water-saving technology
- There are created sustainable jobs in developing countries and crisis zones .
- At the same time there are created self -sufficiency in food and security of energy supply by photovoltaics
- Improving the level of skills of the people involved. Even at a later return the acquired knowledge will be used
- Support of sustainable energy by combining solar PV with the agricultural part of the project.

The concept is scalable. The project can be expanded with a corresponding multiplication of effects Mr. Schrum announced that SUNfarming GmbH had reserved up to $50 million for investing in its Food and Energy Projects in Ethiopia. He said the G20 Compact with Africa initiative which serves as a platform for supporting targeted foreign direct investment (FDI) had invited him to discuss the feasibility for a small project to invest in Ethiopia.
Source :