Analysis of the Plastic Packaging Market in South Africa, Kenya, and Nigeria - Packaged Food and FMCG Industries to Drive Demand - Research and Markets
Posted on : Friday , 1st April 2016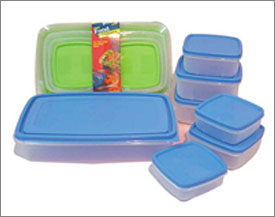 Research and Markets has announced the addition of the "Analysis of the Plastic Packaging Market in South Africa, Kenya, and Nigeria " report to their offering.
The overall raise in the per capita income, in South Africa, Kenya and Nigeria has led to the increased consumption of packaged foods and FMCG products. This has had a direct bearing on the rapid growth of the plastic packaging market in the three countries.
However, there are several diverse market forces influencing the future potential of plastics packaging in the three countries. For instance, in 2012, the Nigerian government removed subsidies on fuel, which raised the cost of plastics production. Once participants strategise to deal with the high labour costs and the inconsistent levels of raw material availability, they will be better positioned to make the most of the burgeoning market opportunities.
South Africa is the most self-dependent market with raw materials being produced locally, in contrast, Kenya is entirely reliant on imports, while Nigeria sources half its supplies from international distributors. Due to the import regulations and tariffs in Nigeria, its plastic packaging companies pay a much higher price for raw materials compared to the neighboring countries. Developing strategic partnerships with the raw materials suppliers and enhancing recycling initiatives, will aid in lowering the expenditure of importing plastic resins.
Source : www.businesswire.com