Canon, Invest in Africa to train printers
Posted on : Friday , 1st April 2016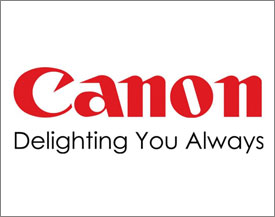 Canon Central and North Africa (CCNA), providers of imaging solutions, has partnered Invest in Africa to launch a programme to train 20 small and medium enterprises (SMEs) in the printing industry.
The programme, which has been dubbed: "Professional Print Excellence," is aimed at improving the commercial and technical skills of the local professional printing companies by providing them with focused training to help run large volumes of business and deliver world-class printing products and services.
The Marketing Manager in charge of Professional Solutions at Canon Middle East, Mr Ayman Ali, said at the launch of the programme in Accra that the programme was established in response to a study conducted by Canon to understand the professional printing industry in Ghana.
He said the report found that some corporate organisations in Ghana often resorted to print providers in foreign countries for their print requirements.
"The research identified that 96 per cent of companies believe business in Ghana will grow in the next three to five years. Sixty-four per cent of surveyed companies said they could be persuaded to have more material printed within Ghana if printing quality improved," he mentioned.
He said the programme was, therefore, part of its sustainability programme aimed at building the capacity and skills of people in the African countries in which it operated.
As part of the partnership, Canon will provide mentorship for the 20 SMEs that will benefit from the programme in 2017, while Invest in Africa provides training on business development and business management best practices.
Participating SMEs will be able to obtain details of tenders from international companies in Ghana via Invest in Africa's 'Africa Partner Pool,' with the ultimate objective of winning more tenders than they would have been able to do without the training.
High growth expectation
The Managing Director of CCNA, Mr Roman Troedthandl, also added that in-house printing departments were virtually non-existent for corporations in Ghana.
He said despite the challenges hindering business in the country, growth expectation in the near future was high for the printing industry.
"We look forward to working with Invest in Africa to provide SMEs in the printing sector in Ghana with the skills and knowledge they need to better serve their local customers. Canon is committed to empowering this region through the improvement of vocational skills and creation of job opportunities, and this is demonstrated through Canon's partnership with Invest in Africa," he added.
Opportunity to support job creation
The Managing Director for Invest in Africa, Ghana, Mr Sam Brandful, said the partnership had given it an opportunity to provide yet another avenue to deliver on its objectives of sustainable development, creating economic opportunities and supporting job creation.
The beneficiary printing businesses are expected to be selected from the Association of Ghana Printers and Converters, who are registered on the African Partner Pool - an online directory of Ghanaian businesses from across key sectors.
Source : www.graphic.com.gh