IAEA to extend cooperation to food, agriculture
Posted on : Friday , 1st April 2016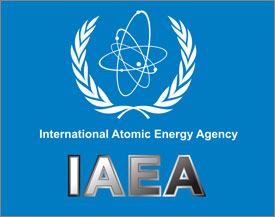 The International Atomic Energy Agency (IAEA) will extend cooperation with Burkina Faso to include the areas of food and agriculture; official sources told APA on Saturday.Burkina Faso is the first African country to cooperate with IAEA in the fight against the tsetse fly.
The agency has been collaborating with Burkina Faso in various areas relating to nuclear technology, including the fight against cancer through radiotherapy.
With IAEA's support, Burkina Faso has begun the construction in Ouagadougou, of a 30 billion CFA francs center to fight cancer.
The health infrastructure is expected to cover the West African sub-region and be operational in late December 2018; it will have services tailored to fully take care of cancer patients.
Source : starafrica.com