S/Leone to renegotiate agreement with local sugar producer
Posted on : Friday , 1st April 2016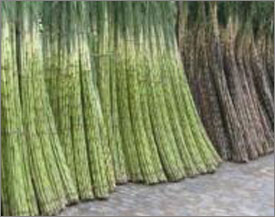 The Sierra Leone government will revisit the current agreement it has with a sugar production company to make it more accountable and transparent, Minister of Agriculture, Forestry and Food Security, has disclosed.In a reports dispatched to the media on Wednesday, Prof. Monty Patrick Jones said the plan is also geared towards ensuring that landowners who lease their farmlands to the company and the larger host community benefit more from the proceeds of the company called Magbass Sugar Cane Company which operates in the north of the country.
The new agreement is expected to be completed by the end of this year, Mr Jones said.
He said, among other things, the government will ensure that the company declares its profit, part of which should go to landowners, authorities and corporate social responsibility.
According to the media dispatch, this disclosure was made earlier this week as the ministry, on behalf of the company, was making annual payment of Surface Rents to the community hosting the company.
The payment which was meant for the 2014 season amounted to Le550 million ($100, 000). Parts of the payment go to government, local council authorities and chiefdom administrations.
These royalties are often used by landowners and authorities to undertake community development projects. Seven villages are involved in this development.
The lease agreement between the Magbass Sugar Cane Company and Government of Sierra Leone was first entered into in 2003.
Source : starafrica.com