Ugandan smallholder farmers to benefit from seed fund
Posted on : Friday , 1st April 2016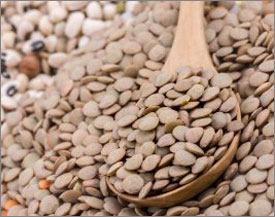 A US$6.6m new agriculture project that is aimed at improving the quality of legume seeds produced is expected to benefit smallholder farmers in Uganda
Uganda Legume Seeds Pilot Project has been set up in order to improve food security in Uganda and is managed by Lutheran World Relief, which is part of larger global initiative; the AgResults Initiative; a multi-donor, multi-lateral initiative.
Seed companies will be expected to work alongside the donors over the next five years to improve the quality of the seeds they produce, according to Boniface Mugisa, the project team leader in Uganda.
"The smallholder farmers will benefit by increasing their sales and profits," Mugisa recently stated.
"Promoting certified and quality legume seed varieties in Uganda is very important as the seeds are more tolerant to diseases and drought, which leads to increased yields for farmers," he said.
"It provides potential increases in net income for farmers, resulting from diversification of crops, improved soil health, and an increased source of low cost, reliable protein for Ugandans," he added.
Mugisa noted that the project promotes global food security, health, and nutrition through the design and roll out of pull mechanism pilots.
Source : www.africanfarming.net