CBN banks on SMEs to improve agriculture sector in Nigeria
Posted on : Wednesday , 16th December 2015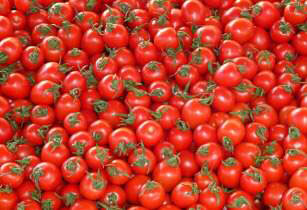 The bankers committee of the Central Bank of Nigeria (CBN) have decided to grant US$1.2bn to Nigeria's agriculture sector by supporting small and medium enterprises (SMEs)
In the new year, SMEs will likely experience an increase in financial support from the CBN. They are expected to enhance their contribution to Nigeria's agriculture sector by reducing imports and expenditure on food products.
Specifically, there is a growing need to support the growth of products such as rice, tomatoes, beans, sugar and fish.
CBN governor and chairman of the Bankers Committee Godwin Emefiele said, "Creating an enabling environment for the growth of SMEs as our theme for the 2015 retreat was aimed at raising support for government's efforts in diversifying the economy in the face of the sharp drop in oil prices. SMEs are globally recognised as the catalyst for growth and development, even in developed economies, it has shielded them from the global crisis that remains unabating."
According to the CBN, the US$1.2bn fund would be a combination of the CBN intervention and banks' liquidity - recently enhanced with reduction in cash reserve requirements from 25 per cent to 20 per cent.
Emefiele stated that erstwhile efforts of the committee to highlight opportunities to support the nation's agricultural sector did lead to better financial backing from banks. However, the governor identified the need to de-risk agriculture value chains that would enable banks even more to increase funds in the future.
In addition to de-risking agricultural value chains, Emefiele also stressed on the need to improve infrastructure such as roads, power and silos that would enhance preservation and storage capacities on farms.
Source : www.africanfarming.net